Heck! I thought I posted regarding the Rose Garden Coffeehouse Songwriter Contest results.. My apologies …
Let me tell you about the
THE ROSE GARDEN COFFEEHOUSE PERFORMING SONGWRITER CONTEST  
"First, I was incredibly surprised by this fabulous article in the Providence Journal promoting the event. Here it is in case you missed it, check it out here!!
PROJO
 "It was a wonderful night of music at Rose Garden Coffeehouse. Congratulations to Seamus Galligan who received top honors. Seamus was the winner but there were surely no 'losers" .. it was such a fabulous experience. I am thankful for the opportunity to play the Rose Garden stage for a such great audience .. It was wonderful to see friends in the audience and awesome to hear such great feedback on my songs & performance! .. and Christine Lavin & Don White were SO good, laughter & tears .. and more laughter. THANK YOU ROSE GARDEN COFFEEHOUSE! and Thank you to friends and family for your never ending support!"
Christine Lavin is so much fun... She made a fun youtube video to sum up the contest.. click the picture to see how it went. it is very short.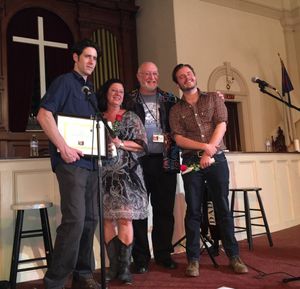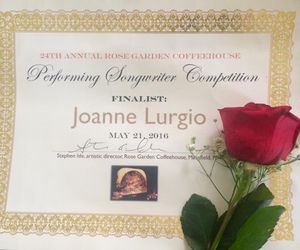 Best Always,
Joanne