Hi Everyone,
I am very grateful to have this video to share with you for "Seven Minutes Down" (I Can't Breathe).. Thank YOU to my friend for making it happen. 
The murder of George Floyd is a very tragic event witnessed around the world, turning into a global movement with a message of unity in acknowledging Black Lives Matter .... not more than anyone else, they matter just like everyone else, it is time we act like it! George Floyd's public murder was a tipping point for awareness and change. It is important to keep the message alive and be part of the change.  Have a look at the video! Share if you'd like.
SEVEN MINUTES DOWN (I Can't Breathe) PLEASE FEEL FREE TO SHARE! Thank YOU!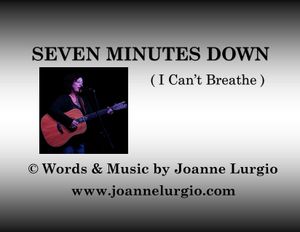 Life, Liberty & The Pursuit of Happiness for ALL Americans.  Let's remember this as we are going into the 4th of July weekend. Much to be grateful for and much to celebrate yet CHANGES on the horizon.  America the Beautiful ~ God Bless America.
COVID19 is raging out of control in many states.. We can do this! Be SAFE, BE Well. Social Distance & Masks!! 
Have a happy & SAFE holiday!!  
Best Always, Joanne
www.joannelurgio.com    
#sevenminutesdown #justiceforgeorge #BLM #BlackLivesMatter